Nintendo first added 'Missions' and 'Rewards' to its Nintendo Switch Online subscription service in April 2022.
These items can be accessed by navigating to the NSO icon on the Switch home screen and then selecting the "Missions and Rewards" section. You'll find a list of available quests here, which are related to (as Nintendo puts it) "things you're probably already doing with your Nintendo Switch Online membership, like playing games online or trying out the library of classic games."
Nintendo Switch Online Missions and Rewards
So what do you get for participating in these quests? Platinum points, that's what. These can be redeemed for items on the My Nintendo Store as usual, but also "new member-exclusive icon items that you can collect and combine to create a new user icon."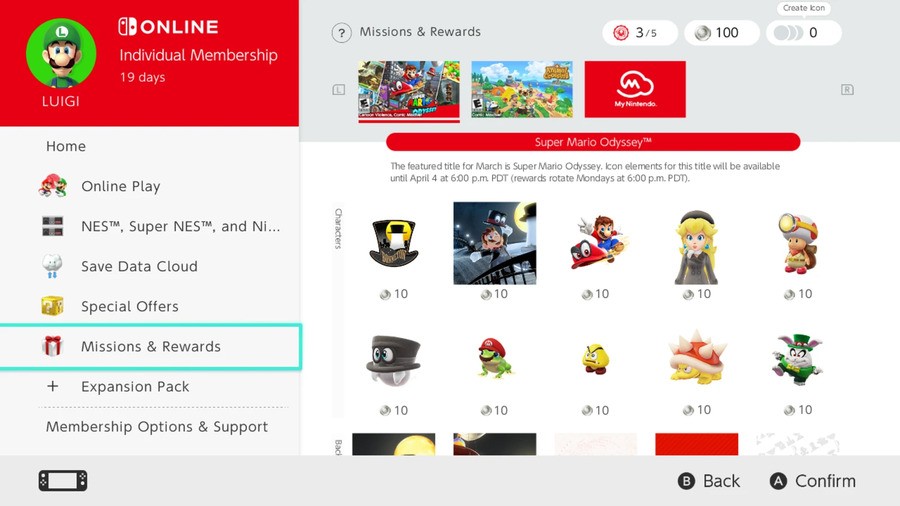 Nintendo Switch Online Missions and Rewards: October 2022
Each month will have a different theme and the icon elements will be updated every week.
Check your Switch for this week's missions. Here are the rewards for this week/month: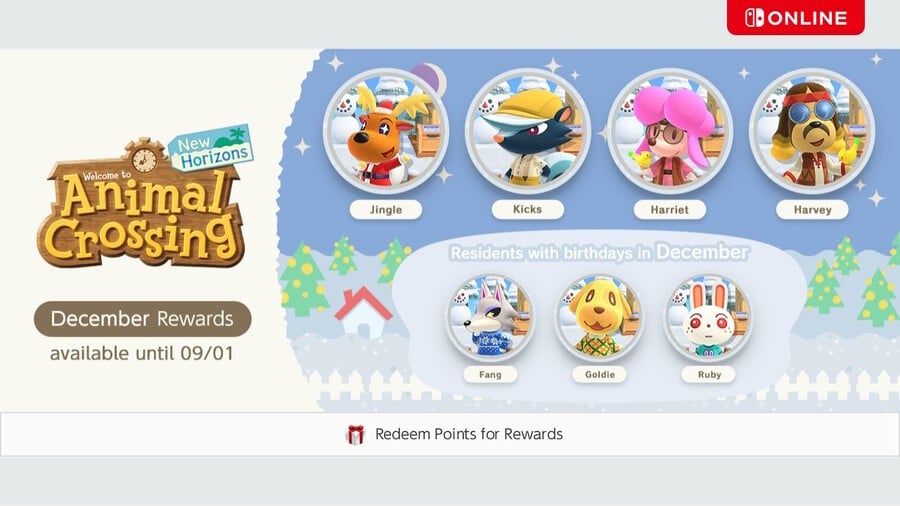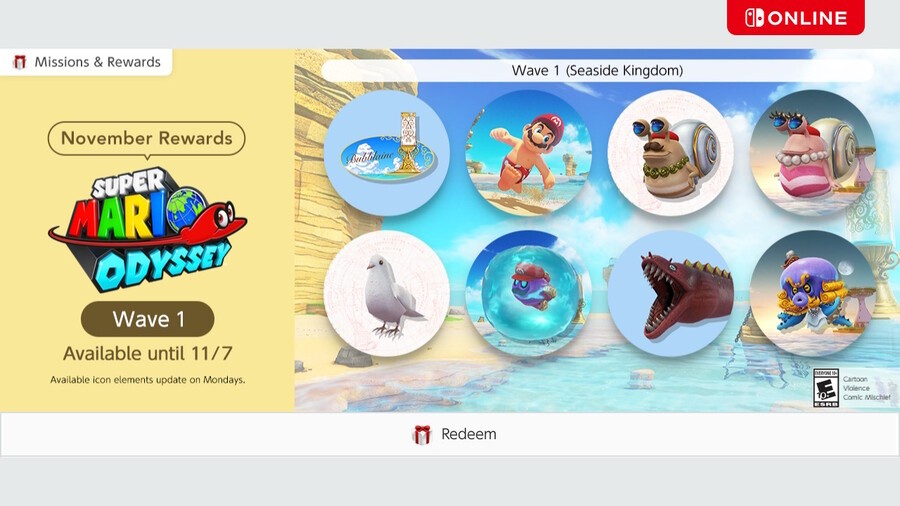 Nintendo Switch Online Missions and Rewards: How to Earn Platinum Points
It is easy. As explained above, simply navigate to the Missions & Rewards section of the NSO app on your Switch console and look at the currently available Missions. Complete them and you will get platinum points.
Please note that the time between completing a mission and the points showing in your account can sometimes be quite long, especially during peak times. If your points don't show right away, check back later.
Remember, there are also chances to earn Platinum Points through your My Nintendo account.
Nintendo Switch Online Missions and Rewards: How to Unlock Icon Items
What are icon elements, you ask? These are frames, characters, and background elements that you can use to customize your user icon on your Switch console. This is the icon that people see when online too, so there is a motivation to make yours as unique as possible.
Once you've saved up enough platinum points, simply select the icon item you want and purchase it. Please note that in order to change the items on your 'reward' icon, you will need to be in the NSO online application. You cannot customize reward items in the standard Switch UI.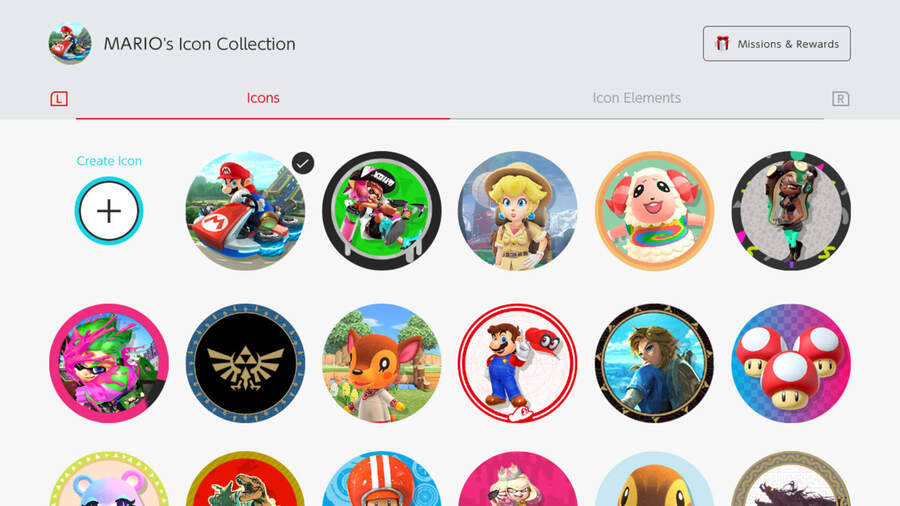 Previously Available Nintendo Switch Online Missions and Rewards
October 2022 – Animal Crossing (October Birthday) Zelda: Breath of the Wild
September 2022 – Animal Crossing (September Birthday), NES Themes, Kirby's Dream Buffet, Splatoon 3
August 2022 – Animal Crossing (August birthday), Mario Kart 8 Deluxe Booster Course Pass, xenoblade chronicles 3
July 2022 – Animal Crossing (July Birthday), Super Mario Odyssey, Kirby
June 2022 – Animal Crossing (June birthday), Zelda: Breath of the Wild
May 2022: Animal Crossing (May birthday), Kirby and Mario Kart 8 Deluxe
April 2022 – super mario odyssey, Animal Crossing: New Horizons (April birthday), splatoon, kirby