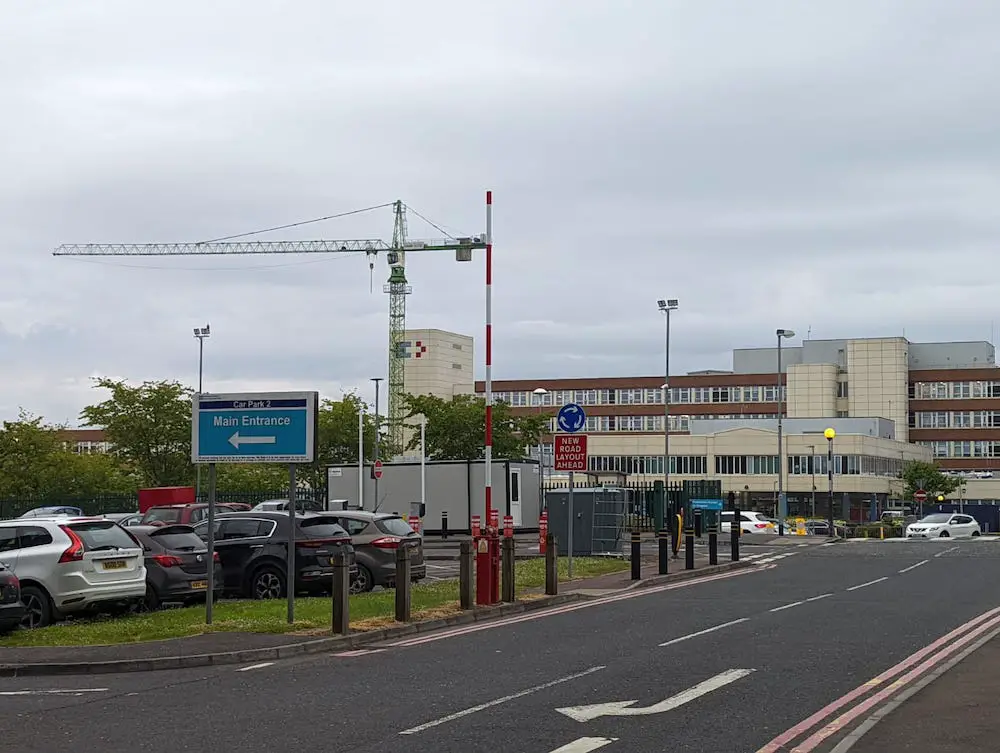 Pressures that are supported by the personnel in Craigavon ​​Area Hospital they are simply "unsustainable", a featured BBC program revealed Tuesday night.
Even without the cameras, problems at the main Southern Trust hospitals in Craigavon ​​and Newry have been exposed for all to see on countless occasions.
Emergency departments are full, wards are packed, even hallways and receptions have been turned into makeshift rooms for the sick.
There is simply no room at the inn.
An ambulance worker, who faces long hours of waiting to discharge a patient from an ambulance almost daily, told the show that it was the worst winter he could remember, and we haven't even had Christmas yet.
Permanent Secretary for Health Peter May said there is a "significant amount of saving to be made" to live within the allotted budget, stressing that "there is no pot of money" and certainly no money to cope with the pressures of emergency. versus hospitals like Craigavon.
The chief executive of the Southern Trust, Maria O'Kane, believes that such a stance "puts all of us in health in a really difficult position because effectively what we are being asked to do is more for the same and potentially less".
"We are aware that there is not enough to balance the books and that is a real concern for all of us," he added.
NI Chief Medical Officer Professor Sir Michael McBride has warned that healthcare could be further destabilized by a rise in flu cases and a resurgence of Covid-19 infections.
"I am extremely worried. The health service is extremely fragile and an extraordinary effort from staff has been required for many months so far," she said.
"We will all need to play our part in helping our staff get through the next few weeks. We, the public, need to get vaccinated against the flu and covid-19 to protect ourselves, others and the health service from potential surges in these viruses.
"If you need urgent help, our health service is here to help, but we must use it wisely; and I ask everyone to work with hospital teams to support the discharge of their family members when their medical care is complete.
"I cannot remember a time when concerns across the entire health and social care system were at this level. This winter it will be about providing the best possible care, minimizing harm and supporting staff as they once again bear the strain.
"We also need long-term, sustained action, including significant recurring investment and further reconfiguration of services. Patients and staff will continue to pay the price if this doesn't happen."
FB.AppEvents.logPageView();
};
(function(d, s, id){ var js, fjs = d.getElementsByTagName(s)[0]; if (d.getElementById(id)) {return;} js = d.createElement(s); js.id = id; js.src = " fjs.parentNode.insertBefore(js, fjs); }(document, 'script', 'facebook-jssdk'));