Western Australia is by far the most mortgaged state in Australia, but the latest rate hike doesn't mean it's all doom and gloom.
Key points:
WA has the highest rate of home foreclosures in the nation
It also has the largest gap between wage growth and inflation.
This is set to put more pressure on businesses.
Yesterday's decision by the Reserve Bank of Australia to raise the cash rate target to 2.35 percent means the average Western Australian household will pay an extra $621 on their mortgage each month.
However, that's below the national average of $653, because WA houses tend to be cheaper.
According to the most recent census data, Western Australians paid $21 less on their mortgage each month in August last year, compared to the rest of the country.
But WA's low wage growth shows where a key source of pain lies: that each year, people's wages tend to fall further in real terms, leaving bills and mortgages to take up a larger proportion of their budget. .
And that's likely to leave local businesses hurt.
WA's Most Mortgaged Suburbs
This map shows what proportion of homes in each Perth suburb were mortgaged, according to the most recent census.
At the top of the list are new suburbs like Brabham (82.7 per cent), Piara Waters (74.7 per cent) and Dayton (72.3 per cent) and at the other end of the scale are places like Bentley and Mandurah (both with 16.1 percent). ), and Murdoch (17.9 percent).
Those suburbs with more mortgages will likely see residents with less to spend, hurting some businesses.
But Bankwest Curtin Economics Center researcher Silvia Salazar said WA was generally in a better position than the rest of the country.
"WA has had some price increases in terms of homes in the last couple of years…but not as much as the eastern states," he said.
"So even though there are more people who got mortgages during that period, at a higher value than…ever before, they're still better off."
Bookstore suffers drop in sales
In Aveley, part of Perth's mortgage belt where about two-thirds of homes are mortgaged, Madhi Chavoshi runs a Persian bookstore.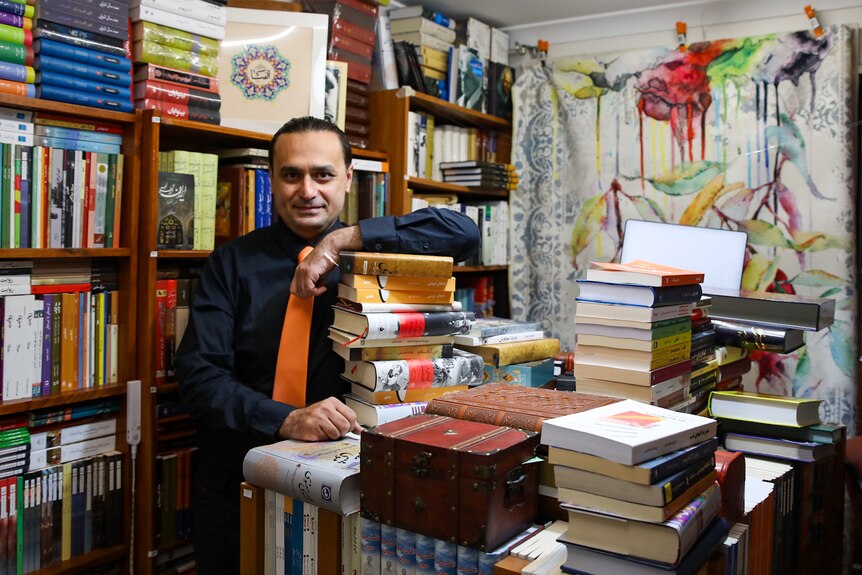 A few years ago, he said the store, which sells online and in person, could move around $15,000 worth of books a week. Now it's down to just a fraction of that.
"Our business is down these days and I don't know why," he said.
Chavoshi suggested that rising expenses were putting a greater burden on people's shoulders.
With your own mortgage rising as well, making ends meet is becoming increasingly difficult.
Now he has also started working as a photographer and has qualified as a disability support worker.
"Last night I just got a letter from the bank saying I have to pay $600 more per month [for my mortgage]Chavoshi said.
"I do what I can, I have to keep my mortgage up there."
Tough times ahead as households rein in spending
Dr. Salazar said that as rising interest rates continued to bite and people reined in their spending, businesses like Madhi's are likely to only have a harder time.
"People are cutting back on these discretionary spending that they didn't need, so having less outdoor cafe, less leisure activities," he said.
Prime Minister Mark McGowan said yesterday that while any increase would be another "bump" for people with mortgages, it was a "good thing" that WA had such a strong economy.
"[There are] many jobs, so right now we're not suffering from unemployment," he said.
"I expect our economy to remain the strongest in Australia and probably the strongest in the world."
But Dr Salazar said it would be of little comfort to many Western Australians.
"It means that to some extent a lot of the mining industries are doing very well, but if that is really going down in households, that's another story," he said.
"Of course the economy is doing very well, and that means more people are employed, but on the other hand, if there are no wages, there are still means for people to struggle to pay those mortgages."
WA has the largest gap between wage growth and inflation
That remains a key issue for the state, with ABS figures showing WA has the largest gap between wage growth and inflation anywhere in the country.
That means that as food, bills and other essentials continue to rise rapidly, they leave a smaller proportion of family budgets for everything else.
Shadow Treasurer Steve Thomas still believes the state government should further reduce its fees and charges to help households.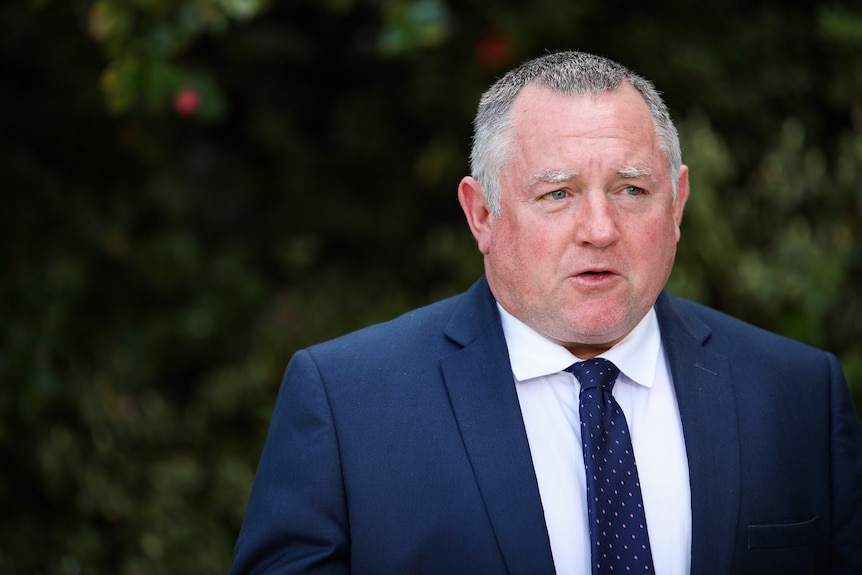 Rather than freeze fees and charges in this year's budget, he increased each less than inflation, meaning they regress and are comparatively less than the year before.
"The McGowan government is rolling in cash, and it's time it stepped up and used some of that cash to care for the people of Western Australia," said Dr Thomas.
"Now is the time for him to freeze those charges until we get some type of stabilization."
Warning about providing economic stimulus
However, any move like that would have to be carefully calculated, according to Dr. Salazar, because it risks going against what the Reserve Bank was trying to achieve, which was to stop people from spending.
"If they are thinking of giving additional stimulus to households, then the RBA will feel like they have to raise rates even more, because that is the only thing they can do," he said.
"So I think we have to be aware of those kinds of things.
"To what extent are we really reaching out to households that need [it]and just not give more stimulus to the economy and end up with more inflation?"